So I am loving having a Y membership. Our YMCA is less than a year old and is a really nice facility without that "gym" feeling (you know what I'm talking about).
I have definitely been taking advantage of it, though. So far, I have used the elliptical, stairmaster (my new love/hate workout of choice, more to come later), taken a Zumba class, used the weight machines, and taken my first of a twice weekly, 8 week circuit training class. I am determined to get the rest of the weight off this year, and I feel like I've got a good head start on the workout front.
I can't believe I've become the sort of person who actually enjoys working out. Old Julie would've never felt confident enough to walk into a Zumba class. Actually, that Julie had a gym membership for *
gulp
* a year that she never used.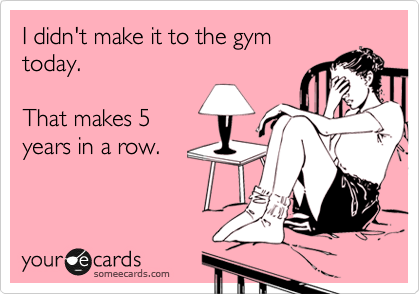 Me circa 2013
I've been a little down about how freaking hard and time-consuming weight loss is lately. Even reminding myself how far I've come is getting old because although, yes, I've lost a good chunk of weight so far, I still have a loooong way to go.
That being said, I was pretty happy when I stumbled on this old picture of my dad and I at the Hoover Dam in 2010. This was at my heaviest weight. I definitely like this year's picture better!